2022 SDTA SUMMER CAMPS "A TOTAL SUCCESS"
Our 2022 summer finally came to an end, with hundreds of kids joining over two months in June and July. Coach Stephen, coach Jason and coach Katarina gave students outstanding high level experienced coaching during all 8 weeks, which is hard to find in summer tennis camps. We are already looking forward for next year in helping kids fall in love with the game.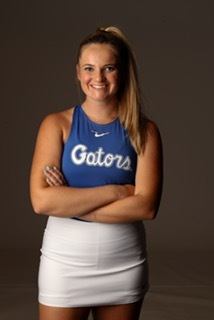 Other college tennis Playing opportunities for American kids
For many of you whom have a long-term goal of playing college tennis, there are different avenues to get this amazing opportunity. Many American kids are looking heavily into playing D I & D II college tennis. With many of the top schools having foreign players in the roster, the opportunities for American juniors are also available at the NAIA college tennis level. Many foreigner juniors are looking at the opportunity to get an education in the US, they are looking for scholarship money to help them get through school. I personally had the skills and abilities to play D I tennis but chose a different route. When I went to college, I applied so late that there wasn't much available form a scholarship standpoint. Also, the D I schools that were looking at me like Clemson & Auburn (main campus), didn't have much to offer me money wise. Lucky for me, I found a last second option and got a full ride at NAIA Auburn University at Montgomery (currently a D II school).
I didn't realize how cool it was to become part of a team with many great players and friends along the way. Our team became a dominant force throughout the years as we won many nationals championships in both men and women. My point is that the NAIA college tennis offers lots of opportunities for many American juniors too. Important stats that I got form a good article on USPTA by Bill Riddle says that there are 250 NAIA schools across the country, $800 million available in scholarship help, 21 conferences and 77,000 student athletes. You can go to the NAIA website for more information.
So, if you have the passion, ability, skills, work ethic, discipline and the long-term goal of playing college tennis, make sure to open all your options by looking at many different college tennis avenues. If you are ready to improve and take your game to the next level at SDTA, we are here for you.